Automated Event Reminder Text Messaging Service
Execute text message marketing campaigns from start to finish. Help your customers remember key events by sending them text messages as reminders.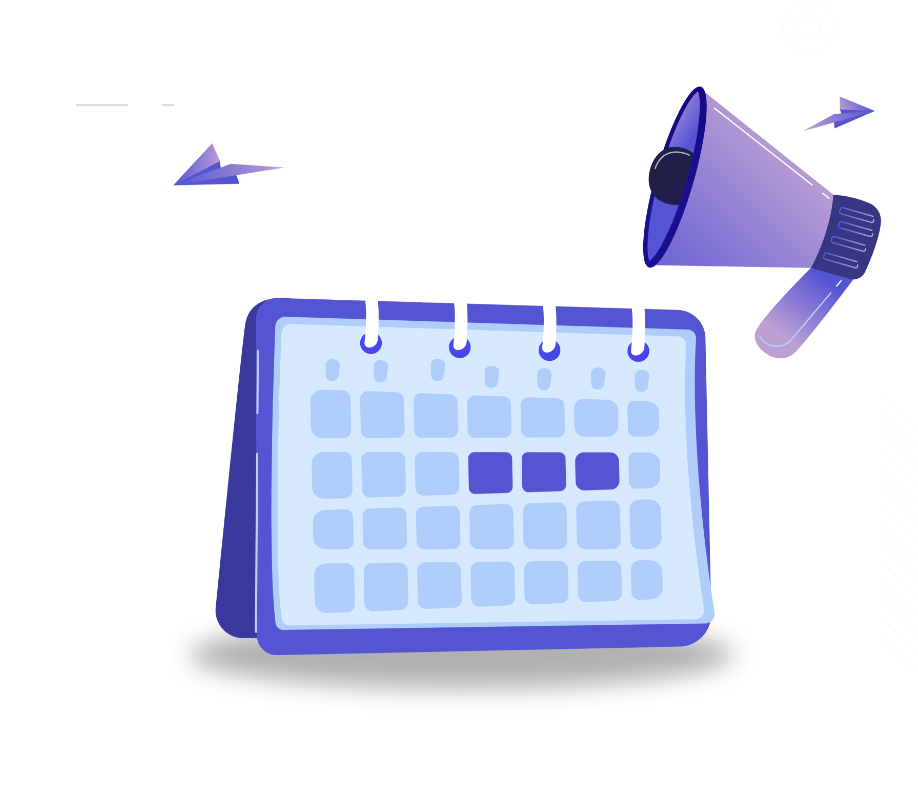 A Better Way To Communicate Save Time
Set up text message campaign once and your texts will automatically be sent to your contact lists on chosen dates and times. Increase Open Rates and Engagements Rates
Text messages are opened at much higher rates than emails. Sending valuable SMS messages to your customers help them stay connected with your brand and increases consumer loyalty. Easily Manages Texting Compaigns Online
Just like with an email marketing system, schedule and send SMS messages to hundreds of contacts at once, from the convenience og a web app. Review and reply to reponses via your online inbox. Analytics
View comprehensive stats on your messages, from delivery rates to message history, to response rates.
Boost Attendance Rates
With Text Reminders
5 tips for getting your best turnout with our online SMS service

Invite Attendees via Tex​t
Enable mobile registration for events
by sending registration URLs via SMS.

Automate SMS Event Reminders
Plan your automated reminder texts in advance,
you can focus on event setup..

Schedule Post-event Messages
Follow up with attendees for post-event
messages or surveys via SMS.

Share Event Updates
Enable mobile registration for events
by sending registration URLs via SMS.

Coordinate With Your Team
Engage your donor base with texts to
increase campaign funding.
Prevent No- shows With Automated SMS Reminders
75%
of millennials consider reminder texts helpful
55%
of appointment or no-shows, you could
eliminate through
SMS reminders
26%
of millennials find SMS a convenient channel for reminders.
How Event Reminders Work
Plan Event Campaigns
Build out text message engagement campaigns for all your upcoming events!
Make it easy for donors, sponsors, and attendees to register, receive event updates, and of course, remember to come out!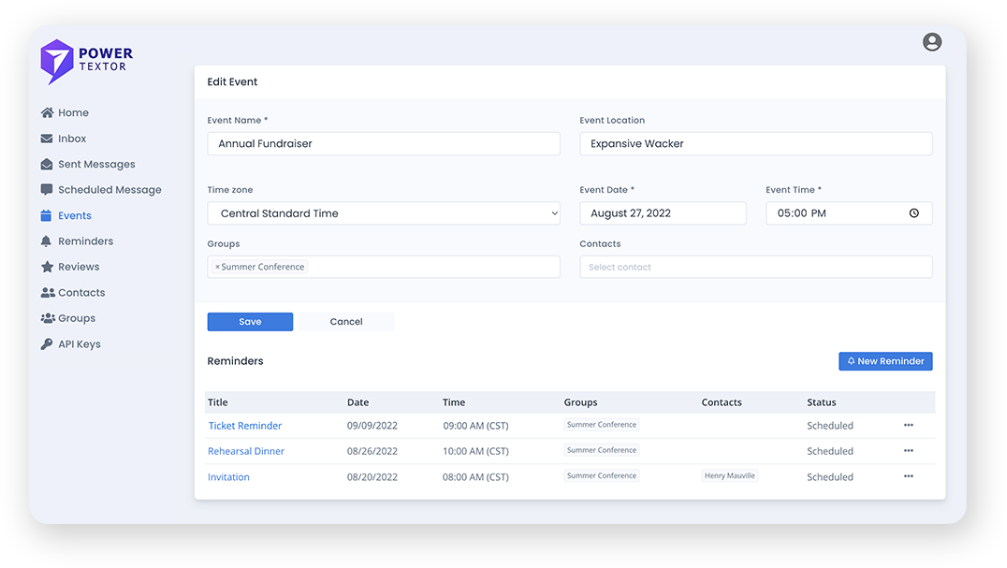 Invite Participants
Share your event registration URLs via SMS. Schedule invite messages in advance or send on demand, then watch as your registration counts grow.
Craft targeted messaging for each audience or send a single message to all the invite lists at once!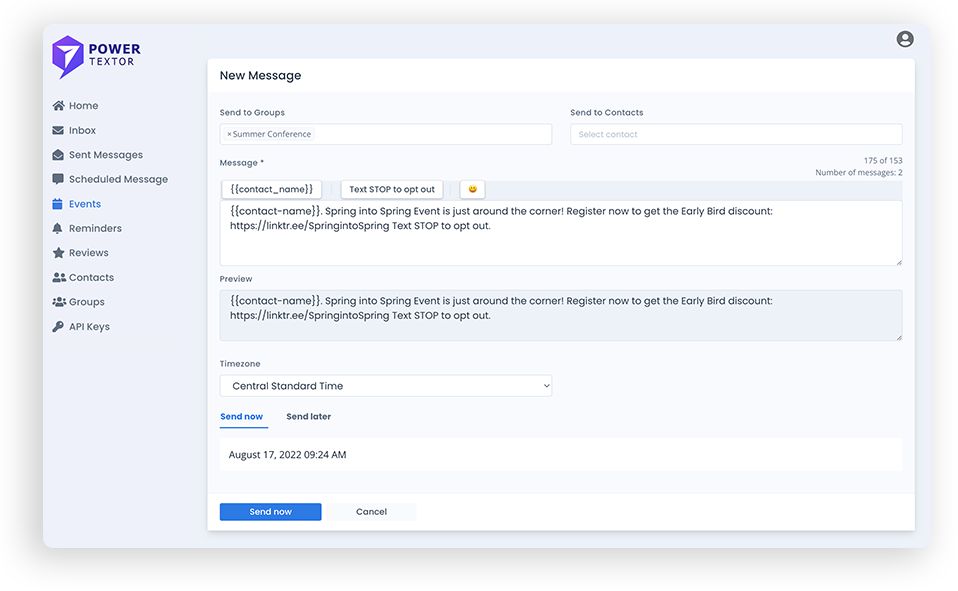 Send Event Reminders
Do your registrants sign up and then forget to attend your events? Help them remember with reminder texts in the weeks and days leading up to the event.
Sending reminders gives you an opportunity to share announcements or logistical information, such as parking availability, ticket pickups, and social distancing protocols.
Be sure to monitor your inbox for questions and responses from your guests!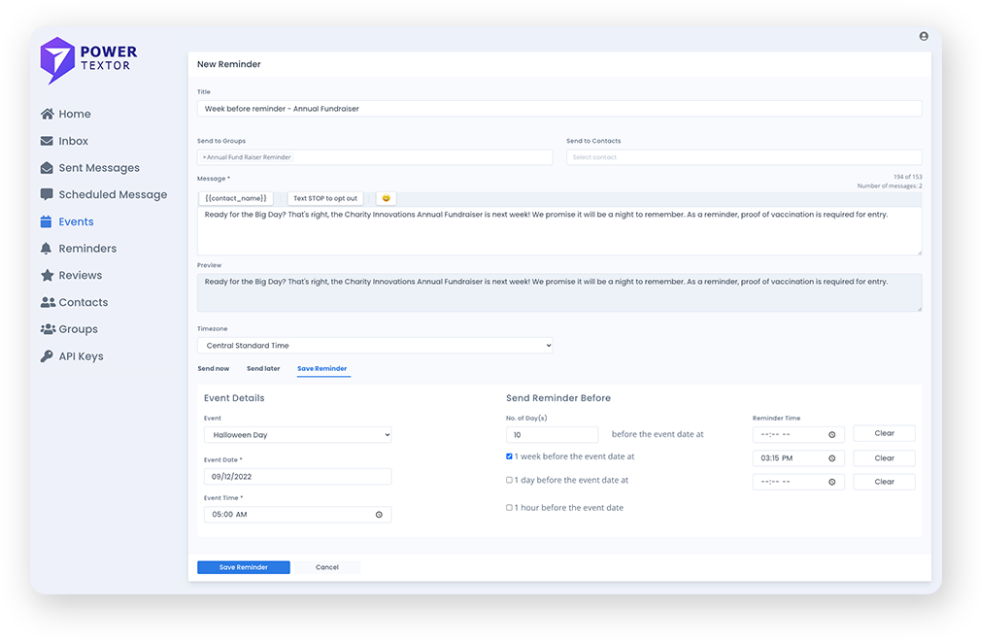 View Reminder History
Track past and future reminder messages for all events from a central location.
Sent reminders show delivered and undelivered counts, while scheduled reminders show the potential reach of a message.
View which contact groups are receiving reminders to plan message schedules considerately.
Scheduled reminders can be edited or deleted from the reminders view.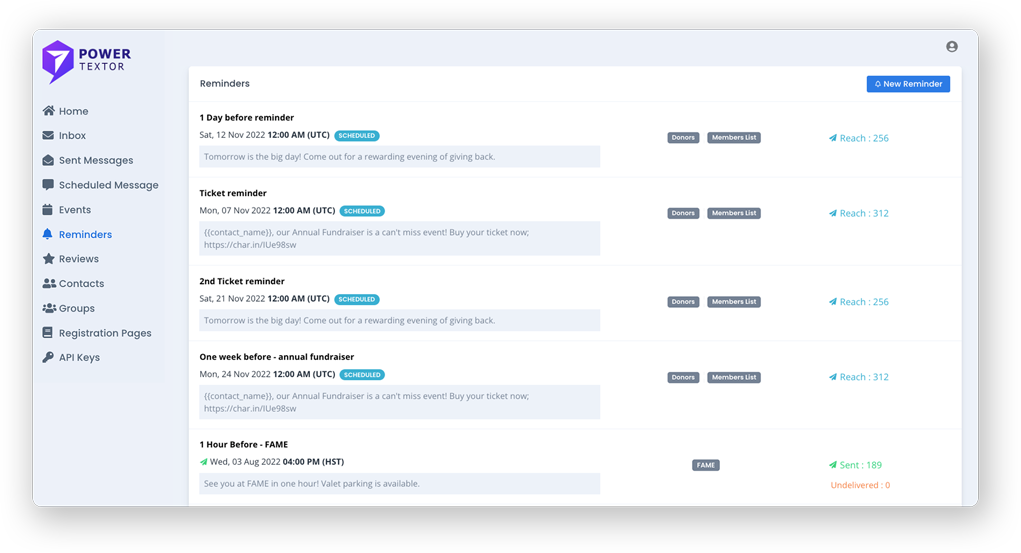 Use Events
With Microsoft Power Automate
Automate sending SMS notifications and reminders with Microsoft 365 and Power Platform.
With Power Automate, you can automate text message actions based on business triggers. For example, you can automate pre-event notifications based on package status, send appointment reminders and booking confirmations, or send an alert for an approval or case update. Power Textor offers a trigger, so you can also trigger other actions by an incoming text message. Automated SMS notifications help you reach out to potential leads quicker, resolve customer queries and alleviate complex communications tasks.
Bulk SMS Trigger:
When a text (SMS) is received.
Bulk SMS Actions:
Schedule text (SMS) message for a contact
Schedule text (SMS) message for a group
Schedule text (SMS) message for a new contact
Schedule text (SMS) message for a new group
Send text (SMS) message event reminder to a contact

Send text (SMS) message event reminder to a group
Automate event invitations, reminders, and announcements to contact groups in Power Textor.
Send text (SMS) message event reminder to multiple groups
Send text (SMS) message event reminder to multiple groups
Why Choose Power Textor
For Your Event Reminders?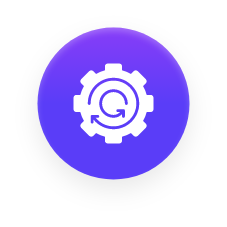 Reliable Automation
Whether you're sending texts from Power Textor's web application or Microsoft Power Platform, you can trust that once you've set up your messages, you can sit back and let the system take care of the rest.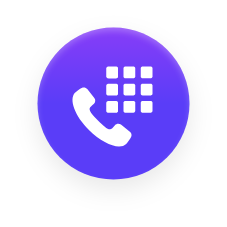 Your Own Unique Number
Unlike most mass texting platforms, we procure a phone number on your behalf – helping you build a trusted relationship with your customers. Respond to reviews and feedback individually for an optimal customer experience.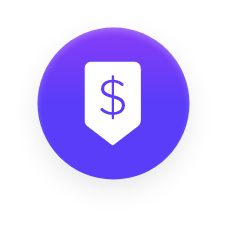 Transparent Pricing
With our monthly volume-based plans, you can select the option that's right for you. We enable you to transparently plan your monthly spending, instead of getting surprised by a pay-as-you-go bill.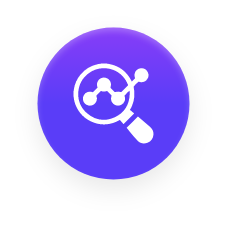 Analytics
Get real-time insights into your SMS performance. With dashboards and analytics for messages, events, and reviews, you'll always have a complete view of your SMS campaign progress.