After months of closures and restrictions due to the COVID-19 pandemic, many businesses are reopening their doors. Whether you're a restaurant, store, salon, or office, it's essential to communicate your reopening to your customers and employees. To help you with this, we've compiled a list of best practices for business reopening announcement templates.
We Are Back in Business!
Dear valued customers,
We are thrilled to announce that [Your Business Name] is back in business and ready to serve you again! After [briefly explain the reason for the temporary closure, if applicable], we have taken the necessary steps to ensure a safe and welcoming environment for our customers and team.
Reopening Date:
During the time we were closed, we have been working tirelessly to improve our services, implement new safety protocols, and revamp our offerings. Our team is eager to welcome you back, and we cannot wait to see your familiar faces again.
Safety First
Your health and safety remain our top priority. We have put in place stringent measures following the guidance of health authorities to ensure that you can enjoy your experience at [Your Business Name] with peace of mind. These measures include:
– Regular sanitization of the premises and frequently touched surfaces
– Hand sanitizing stations conveniently located throughout the store/office
– Enforcing social distancing guidelines for both customers and staff
– Mandatory mask-wearing for all employees and customers
– Limited capacity to avoid overcrowding
New Offerings and Exciting Updates
Not only have we focused on creating a safe environment, but we have also used this time to improve and expand our services. We have some exciting new offerings and updates, including:
– [List any new products, services, or features that you're introducing]
– [Mention any promotions or discounts for the reopening period]
Support Local Business
As we reopen, we extend our heartfelt gratitude for your continued support during these challenging times. Supporting local businesses is more critical than ever, and we are incredibly grateful for your trust in us.
Get in Touch
We can't wait to reconnect with all of you! For any inquiries, special requests, or to book an appointment, please don't hesitate to contact us:
– Phone: [Your contact number]
– Email: [Your email address]
– Website: [Your website]
Thank you for being part of our [Your Business Name] family. We look forward to serving you and making your experience with us exceptional.
See you soon!
Sincerely,
[Your Name]
[Your Title/Position]
[Your Business Name]
—
Feel free to customize this template with specific details about your business, services, and any other relevant information you want to include. The goal is to create an inviting and informative announcement that generates excitement among your customers. Best of luck with your business reopening!
Keep it concise and clear: Your message should be short and to the point. Your customers and employees don't have time to read a long announcement, so make sure your message is clear and concise.
Express gratitude: Show your appreciation to your customers for their support during these tough times. Expressing gratitude can go a long way in building a positive relationship with your customers.
Provide reassurance: People are still wary of COVID-19, so provide reassurance that you take the necessary precautions to keep them safe. Let them know your steps to ensure a safe and healthy environment.
Highlight any changes: If you've made any changes to your business operations, such as new hours or services, highlight them in your message. This will help to manage customer expectations and avoid confusion.
Use positive language: Use positive language in your announcement to create a sense of excitement and optimism. Let your customers know you're excited to be back in business and ready to serve them.
Include a call to action: Encourage your customers to visit your business by including a call to action in your message. This can be as simple as saying, "We can't wait to see you again!"
Now that you know the best practices, let's take a look at some business reopening announcement templates:
1. Restaurant Reopening Announcement: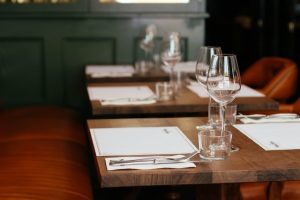 Dear valued customers, we are thrilled to announce that we're reopening our doors on [date]! We've missed serving you and can't wait to welcome you back. We've taken extra precautions to ensure a safe and healthy dining experience, and we're excited to see you soon!
2. Store Reopening Announcement: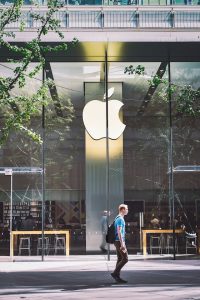 We're back in business! Our store is now open on [date], and we can't wait to see you again. We've changed our hours and services, so check our website for the latest information. We appreciate your support and can't wait to welcome you back.
3. Office Reopening Announcement:
We're excited to announce that our office will be reopening on [date]! We've taken the necessary precautions to ensure a safe and healthy work environment and look forward to seeing everyone in person again. We'll provide more information to our employees in the coming days, so stay tuned!
4. New Business Opening Announcement:
We're thrilled to announce the opening of our new business! Our [business type] is now open on [date], and we can't wait to serve you. We've taken extra precautions to ensure a safe and healthy environment and are excited to be part of the community. Come and check us out!
5. COVID-19 Website Message:
During these uncertain times, we want to reassure our customers that we take all necessary precautions to ensure a safe and healthy environment. We've increased our cleaning and sanitation procedures, and we're following all guidelines from health authorities. We're committed to serving you and appreciate your support.
By following these best practices and using the templates provided, you can create an effective message to inform and reassure your customers and employees. Remember to stay positive, express gratitude, and provide reassurance to build a positive customer relationship. Here is the reopening text message for businesses that might be a tricky topic for some, so as a business, you should be mindful while informing your customers, depending on your situation.
For Institutions
Schools and educational institutions experienced challenging times due to the coronavirus pandemic. So, without a doubt, their reopening would be both exciting and apprehensive. School administration must reassure parents and students that they will take necessary measures for a soft reopening.
Your reopening message should be clear and informed about safety protocols, for example, cleaning activities, social distancing rules, and face mask-wearing for school staff and students. We have listed below some SMS templates for school reopening:
We are pleased to announce that our school will reopen on [date]. We appreciate your patience and support during this time. We aim to balance good student education and protecting student well-being. We promise to implement all necessary precautions to safeguard our students, faculty, and staff.
For Colleges and Universities
Dear students, classes will commence on [Date] as per schedule. We have implemented specific COVID-19 protocols, including thorough sterilization of campus premises. Students will observe social distancing and practice proper hygiene guidelines throughout their stay at the campus. We are hoping to see you soon.
Reopening Messages After Pandemic
Your reopening message after the pandemic should deliver your brand voice. Ensure that your customers know what to expect to feel connected and well-informed.
For example:
We are opening soon!
We understand it is a challenging time for everyone, but we aim to deliver the best of our services. As the pandemic spread declines, we have decided to reopen our business. Please ensure mask-wearing and social distancing while visiting our shop.
We are looking forward to seeing you.
Examples of Reopening Messages for Different Businesses
As businesses reopen after the pandemic, how things will fall into place is unclear. One of the most impactful ways is to inform your customers you are returning to business. For this purpose, sending a business text message helps a lot. A few things you need to consider before sending your reopening announcement message are:
Your message should communicate about your business reopening.
Explain to your customers how they should schedule a call or make bookings.
Clearly explain the safety measure you take for customers' well-being.
Be friendly to your customers and request them to support you.
With PowerTextor, creating these text messages for businesses is much easier as they reopen. You can find everything in one place: bulk text messages, automated SMS messages, and personal conversations.
Here are some SMS templates from different businesses sending reopening messages and how they will operate:
Salons Reopening Message Template
Your customers must be waiting desperately for a spa day or grooming session, and you can now assist them. Inform them how to schedule a booking through text message. Booking appointments through SMS will be much easier than phone calls due to the high volume of requests.
Exciting news, [Customer name]! As COVID-19 restrictions have lifted, Lush Beauty Salon is opening doors for new June appointments. Book your slot by texting us or visiting our website. Reply STOP if you want to opt out of our SMS list.
Hello [Customer Name]! We are reopening soon. Let us know if you want to schedule an appointment. We will ensure regular sanitization at our salon and spa stations; mask-wearing will be mandatory. For us, your safety comes first! Reply STOP to opt out of our SMS list.
Restaurants Reopening Message Template
Restaurants and cafes have to follow strict safety protocols after the pandemic restrictions. Your customers must be well-informed about all the latest configurations for reservations. One example of a reopening message template for a restaurant is:
We are thrilled to announce that we are serving you again at dine-in this Saturday [date]. We request that our valuable visitors maintain social distancing and wear masks while seated. We will ensure all necessary safety measures throughout our business hours.
We are excited to announce that our restaurant is preparing for a soft opening after lifting pandemic restrictions. As we prioritize the safety and well-being of our customers, we have implemented strict safety protocols to ensure a comfortable dining experience for everyone. We kindly request our valued patrons to familiarize themselves with the latest configurations for reservations as we continue to adapt to the changing guidelines. We appreciate your understanding and cooperation as we navigate these unprecedented times together. We look forward to welcoming you back to our restaurant for a memorable dining experience.
Office Reopening Message Template
As offices reopen, your employees should know the latest updates on business hours, safety measures, and what they should expect regarding their well-being.
Example:
We are switching to in-house work mode starting July 5th – this is our first attempt at maintaining a hybrid work nature for your convenience. We have created guidelines to ensure your health safety during these unconventional times. We are hoping to see you all again.
Retail Stores Reopening Message Template
Most customers enjoy the walk-in shopping experience more than online shopping. Send your customers a reopening SMS to be thankful for their patience.
Example:
We can not wait to see you back. Our main store will serve you from [date] at [time]. We encourage you to wear a mask during your visit and maintain a safe distance for everyone's safety. We appreciate your support and patience. We are waiting to welcome you back!
Hotels Reopening Message
You should welcome your customers with total energy and excitement so they are eager to visit your space. Offer them a discount to show how much you value them, add a complimentary service on new bookings, or a free meal.
Example:
Exciting news! We are so happy to welcome you again at our hotel on [date]. We understand it has been challenging, but we will accommodate you with the best of our services and necessary safety measures throughout your stay.
Tourist Spots Reopening Message
Tourists desperately wait to get their backpacks ready for another adventure. With the restrictions on certain travel places, it's best to highlight the positive sides of traveling while ensuring crucial safety protocols. It would be best if you did not sound too sales but invited people with a warm gesture.
Example:
As travel places finally open, let's explore exciting traveling spots! Please schedule your bookings in advance and follow the necessary safety guidelines. We are excited to see you again!
Are you all geared up to send your customers the most awaited reopening message but looking for a quick and reliable option? We have the answer! You should get a text message for business software to send bulk messages at minimal charges. PowerTextor lets you minimize the distance between your business and your customer with effective SMS communication. Start for free.