Labor Day is still a few days away; however, it's a good idea to plan how to make the most of it with text message marketing. You might not want to delay the preparations for Labor Day promotions until the eleventh hour. As Labor Day is a reminder for a summer wrap-up, it is an excellent opportunity for businesses to make robust promotion plans with effective marketing.
As consumers look forward to labor day weekend to upgrade their wardrobe, stack on fall essentials, and go shopping for last-moment back-to-school deals. Like other significant shopping holidays in 2022, Labor Day weekend sales might begin earlier and continue for a long time. Hence, as a brand, you should prepare and promote your great deals weekend as early as possible. 
How to Leverage Labor Day with Text Message Marketing 
Almost all businesses try to stand out from the crowd and boost their end-of-season sales. You can also make the most of Labor Day with text message marketing by focusing more on planning and executing effective strategies.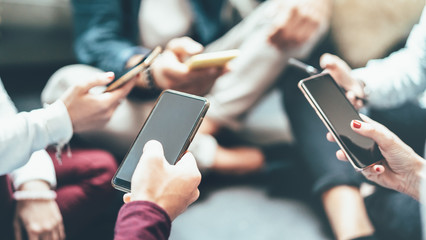 Ways to Boost Up Your Labor Day Promotions 
Clear Seasonal Listing 
Leverage Labor Day to clear summer listings you would not want to stock until winter. During peak promotions, you should focus on making sales and push excess seasonal stock. Include summer articles in your SMS marketing, social media, and email marketing to generate sales. 
A good deal on excess products can be effective as most buyers do not need swimsuits or other accessories in September. Add products for the upcoming season, too, to promote upselling. 
Include a Supplementary Theme 
Labor Day deals do not necessarily require you to follow a specific theme. Most businesses successfully execute promotions and deals when they include a supplementary theme. It boosts content marketing and customer retention. 
You can follow some of these ways for Labor Day supplementary themes: 
Recreational activities and family picnics 
Back to school 
Tailgate parties 
Follow that theme to clear relevant listings in your inventory. You can also initiate a giveaway relevant to your theme to grab attention and boost your SMS marketing campaign. 
Celebrate your Employees' Contributions 
Labor Day is not only a time to shop, party, and hang out with folks; it's a day to reflect on American laborers' countless contributions to their motherland. So as a brand or business, you can be a part of that celebration by acknowledging your workers. Appreciate their unique expertise and dedicated services to your business. You can also promote your workers' contributions through your marketing platforms by conducting interviews and sharing their stories. Such tactics will help boost brand loyalty apart from receiving considerable press for your Labor Day sales. 
Include Geographic Aspects 
For local business owners, the compelling idea is to market your Labor Day promotions using geographical aspects. This implies using bulk text message marketing activities to inform potential customers about Labor Day's local happenings. You can implement geographic keywords in your promotional campaigns to entice the right audience. Most brands arrange community gatherings and conduct and participate in Labor Day events. 
At PowerTextor, we encourage celebrating and promoting a lovely holiday. Hence, if you want to learn how bulk text message marketing works and what kind of plan you should go for, contact us today. Let us help you explore the powerful world of text message marketing and Microsoft Power Automate.