In today's digital age, businesses constantly seek innovative ways to improve customer communication. One such advancement is the integration of text-to-landline communication, also known as landline texting. This technology enables businesses to send and receive text messages using their existing landline phone numbers, providing numerous benefits and transforming customer interactions.
Text-to-landline communication presents a powerful tool for businesses to advance their communication strategies and meet the evolving demands of their customers. By incorporating this technology, businesses can enhance customer engagement, streamline operations, and improve productivity.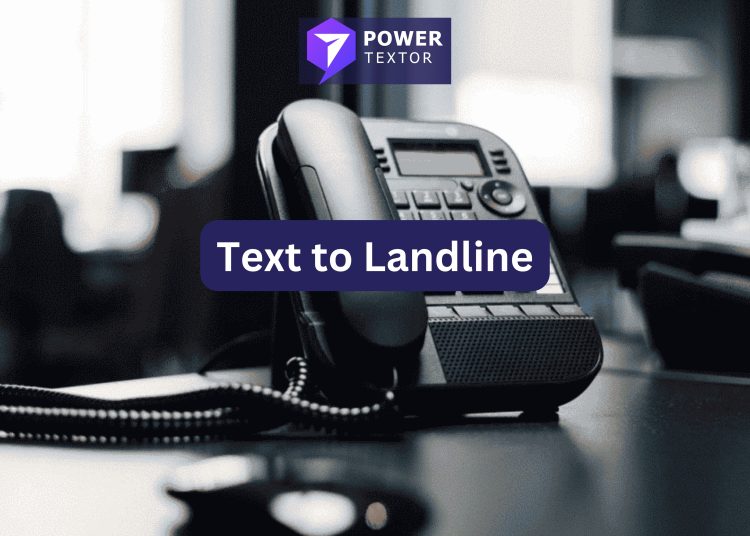 Enhanced Customer Engagement with Text-to-Landline Communication
Meeting Customers on their Preferred Channel:
Customers use mobile phones and text messaging as their preferred contact method.
Text-to-landline communication allows businesses to accommodate customers by enabling them to send texts to landline numbers.
Prompt Support and Convenience:
Personalized Interactions and Trust-Building:
Two-way customer conversations foster personalized interactions and stronger relationships.
Businesses can quickly respond to queries, resolve issues efficiently, and provide personalized recommendations.
Proactive Customer Engagement:
Businesses can leverage text messages to send targeted updates, promotions, or event notifications.
This helps drive customer engagement, boost sales, and foster long-term relationships.
Streamlined Operations and Increased Productivity
Consolidated Communication Efforts:
Text messaging into existing landline infrastructure eliminates the need for additional equipment or phone lines.
Businesses can streamline communication channels and save time and resources.
Automation and Workflow Improvement:
Frequently asked questions can be addressed through automated responses, reducing the need for manual intervention.
Appointment reminders, confirmations, and notifications can be automated, ensuring timely communication.
Efficient Mass Communication:
Businesses can send mass messages to inform customers about special offers, promotions, or important updates.
This saves time and effort compared to individually contacting each customer through phone calls or emails.
Cost-Effective Communication Solution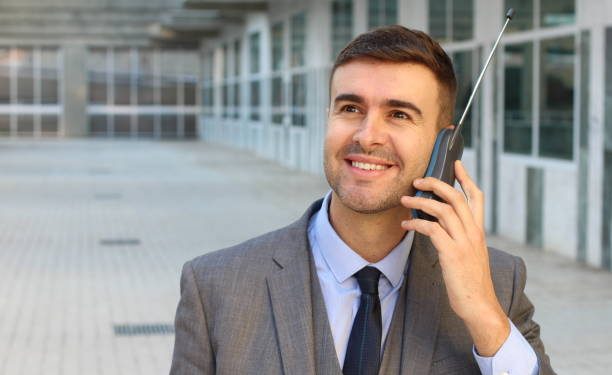 Leveraging Existing Infrastructure:
Businesses can use their landline numbers for text messaging, eliminating the need for expensive CRM software or additional phone lines.
This reduces hardware upgrade expenses and ongoing maintenance costs.
Affordable Text Messaging:
Sending text messages is often more cost-effective than making phone calls.
Affordable text messaging plans or bundled packages offered by service providers result in long-term savings.
Maximizing the Potential of Text-to-Landline Communication
Easy Integration and Setup:
Setting up text-to-landline communication is straightforward, allowing businesses to leverage its benefits quickly.
Versatile Use Cases:
Text-to-landline communication is applicable to various industries, including healthcare, hospitality, retail, and more.
Seamless Customer Experience:
Customers can communicate conveniently with businesses using their preferred communication channel, increasing satisfaction.
Flexibility and Scalability:
Text-to-landline communication can scale with business needs, accommodating a growing customer base and increasing communication volume.
Enhancing Marketing Efforts:
Businesses can use text-to-landline communication as a marketing tool to send targeted messages and promotions, increasing customer engagement.
Conclusion
Text-to-landline communication is a powerful tool for businesses to advance communication strategies and meet customers' evolving demands. By embracing this technology, businesses can enhance customer engagement, streamline operations, and improve productivity. The benefits of landline texting, such as increased accessibility, personalized interactions, operational efficiency, and cost-effectiveness, make it an invaluable asset for businesses across various industries. It's time to unlock new opportunities for business growth, stay ahead of the competition, and provide exceptional customer experiences by embracing text-to-landline communication.
Whether it's about texting a landline number, sending a text to a landline, or even receiving text on a landline, businesses can leverage this technology to their advantage. Set up your landline for text messaging, explore the best text-to-landline service options, and witness the transformation it brings to your business communication landscape. It's time to revolutionize how you connect with your customers.