What is Digital Marketing Example
To illustrate what digital marketing entails, let's consider an example. Suppose a fashion retailer launches an online advertising campaign to promote its new clothing line. They create visually appealing ads, target them to a specific demographic on social media platforms, and track the performance of these ads through analytics tools. This is a concrete example of digital marketing in action, showcasing how businesses use digital channels to reach potential customers and drive sales.
Digital Advertising Campaigns
Digital advertising campaigns are a subset of digital marketing campaigns focusing on paid advertising methods. These include pay-per-click (PPC) advertising, display ads, and sponsored content. Successful digital advertising campaigns often require careful budget allocation, audience targeting, and optimization to maximize return on investment (ROI).
Online Marketing Campaigns
Online marketing campaigns encompass a broader spectrum of digital marketing strategies. They include advertising, content marketing, search engine optimization (SEO), email marketing, social media marketing, and more. Successful online marketing campaigns take a holistic approach, integrating various digital channels to create a cohesive and effective online presence.
Digital Marketing Campaigns
Digital marketing has revolutionized the way businesses connect with their target audience. With the rise of digital channels, marketing campaigns have become more creative, engaging, and impactful. This article will explore 15 inspirational examples of digital marketing campaigns that have captured audiences' attention and achieved remarkable results. These campaigns span various industries and utilize digital marketing strategies to effectively reach and engage their target customers.
1. Coca-Cola's "Share a Coke" Campaign: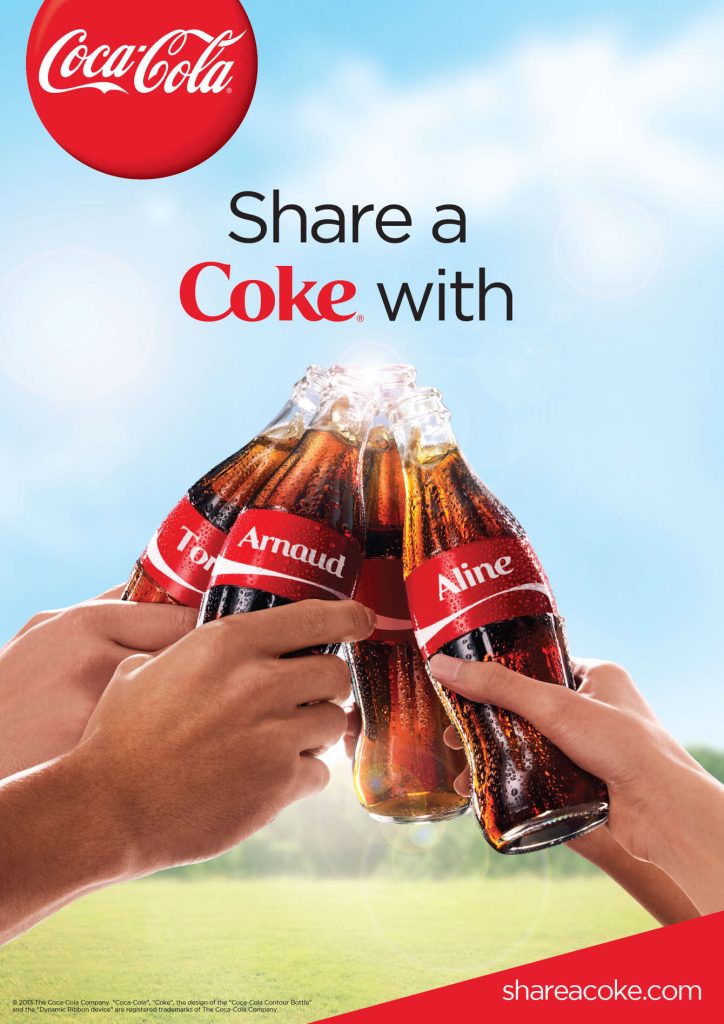 The Coca-Cola "Share a Coke" campaign was a global phenomenon that personalized their product by replacing the Coca-Cola logo on their bottles with famous names. The campaign aimed to create a connection and encourage people to share their Coke with others. The idea behind the campaign was to celebrate individuality and make people feel special by seeing their name on a Coke bottle. It was a massive success, sparking a social media frenzy as people searched for bottles with their names or the names of their loved ones. The campaign's success was a testament to the power of personalization and its emotional impact on consumers.
Campaign Lesson:
Personalization can create a solid emotional bond with customers, driving engagement and social sharing.
2. Dove's "Real Beauty Sketches" Campaign: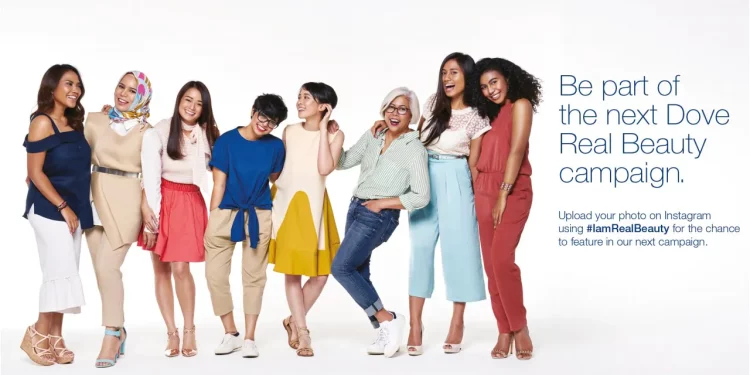 Dove's "Real Beauty Sketches" campaign challenged societal perceptions of beauty and aimed to boost women's self-esteem. The campaign featured an artist who sketched women based on their self-descriptions and then compared those sketches to sketches created by strangers who had only seen the women briefly. The stark difference between the two sketches highlighted how women tend to be overly critical of their appearance. The emotional impact of the campaign resonated with women worldwide, sparking conversations about beauty standards and promoting self-acceptance. It showcased Dove's commitment to celebrating natural beauty and promoting positive body image.
Campaign Lesson:
Addressing social issues and promoting inclusivity can resonate deeply with audiences, leading to widespread discussion and brand affinity.
3. Old Spice's "The Man, Your Man, Could Smell Like" Campaign:
Old Spice's "The Man Your Man Could Smell Like" campaign transformed the brand's image from traditional and outdated to hip and edgy. The campaign featured a humorous and confident character named "The Man Your Man Could Smell Like," who delivered witty and memorable monologues in a series of commercials. The campaign targeted a younger demographic and successfully captured their attention and engagement. The character became a pop culture icon, and the commercials went viral, increasing brand awareness and sales. The campaign's success showed the power of creativity, humor, and memorable characters in transforming a brand's image and resonating with the target audience.
Campaign Lesson:
Creativity, humor, and memorable characters can transform a brand's image and create a strong appeal among target audiences.
4. GoPro's User-Generated Content Campaign:
GoPro's user-generated content campaign tapped into the passion and creativity of its users to showcase thrilling experiences captured by their action cameras. The campaign encouraged GoPro users to share their adventure videos and photos on social media, creating a community of adventure enthusiasts. GoPro actively engages with its users by featuring the best user-generated content on its website, social media channels, and commercials. By highlighting the incredible experiences captured by real GoPro users, the campaign showcased the versatility and quality of GoPro cameras and inspired others to engage with the brand. The campaign's success demonstrated the power of user-generated content in fostering authenticity, engagement and building a passionate community around a brand.
Campaign Lesson:
Encouraging and featuring user-generated content can create a sense of authenticity and inspire others to engage with your brand.
5. Airbnb's "Belong Anywhere" Campaign: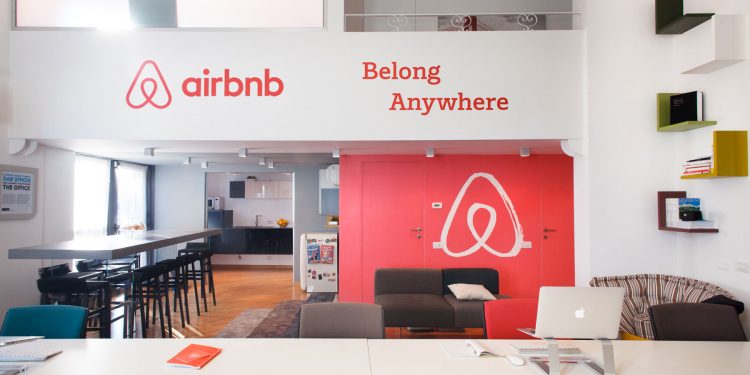 Airbnb's "Belong Anywhere" campaign aimed to connect travelers with unique local experiences and redefine how people travel. The campaign tapped into the desire for authenticity and a deeper connection with local cultures, positioning Airbnb as a platform that offers more than just accommodations.
Through storytelling and visually captivating content, Airbnb showcased the personal stories of hosts and guests, highlighting the idea of belonging and the transformative power of travel. The campaign emphasized the human connection and the sense of community that can be fostered through staying in someone's home rather than a traditional hotel.
Airbnb utilized various digital marketing channels to bring the campaign to life. They created compelling videos featuring actual hosts and guests, sharing their stories and showcasing the diversity of experiences available on the platform. These videos were shared across social media platforms, generating widespread engagement and emotional resonance.
One of the key strengths of the "Belong Anywhere" campaign was its ability to tap into people's aspirations and desire for authentic and immersive travel experiences. By positioning Airbnb as a facilitator of these experiences, the campaign resonated with travelers who sought more than just a place to stay—they wanted to connect with locals, explore hidden gems, and truly immerse themselves in the destination's culture.
The campaign's success can be attributed to its ability to evoke emotions and wanderlust. By showcasing real stories and experiences, Airbnb inspired travelers to embrace the idea of belonging anywhere and encouraged them to explore the world more meaningfully and authentically.
The "Belong Anywhere" campaign demonstrates the power of storytelling and emotional connection in digital marketing. It highlights the importance of understanding and tapping into the aspirations and desires of your target audience. By showcasing the transformative power of travel and positioning its platform as a means to achieve those experiences, Airbnb successfully differentiated itself in a crowded market and solidified its position as a leader in the travel industry.
This campaign inspires businesses to think beyond product features and focus on creating a deeper connection with their audience. By telling compelling stories and aligning with the values and aspirations of their target customers, businesses can establish a strong emotional connection and build a loyal and engaged community.
Campaign Lesson:
Highlighting the human connection and offering unique experiences can differentiate your brand and create a strong emotional appeal.
6. Nike's "Breaking2" Campaign:
Nike's "Breaking2" campaign was an ambitious endeavor to break the two-hour barrier for a marathon. The campaign aimed to engage viewers through live-streaming and behind-the-scenes content, capturing the world's attention and positioning Nike as an innovative and boundary-pushing brand.
Nike assembled a team of elite athletes and invested heavily in research, technology, and training to maximize their performance. The marathon attempt was live-streamed, allowing viewers to witness the athletes' progress and immerse themselves in the excitement of the record-breaking attempt.
The campaign generated significant media coverage and social media buzz, captivating audiences worldwide. Viewers could engage with the campaign by sharing their support and excitement on social media platforms, further amplifying its reach.
The "Breaking2" campaign showcased Nike's commitment to pushing boundaries, creating a sense of inspiration and aspiration among viewers. It demonstrated that extraordinary feats can be accomplished with determination, innovation, and teamwork.
This campaign resonated with Nike's target audience, including professional and amateur athletes and individuals who appreciate the spirit of pushing limits. By engaging viewers through real-time content and highlighting the athletes' journey, Nike created a captivating and immersive experience that strengthened its brand image and positioned the company as a leader in the athletic world.
The "Breaking2" campaign is an inspirational example of digital marketing, showing how a brand can engage and motivate its audience by aligning with their aspirations and showcasing extraordinary achievements. It reminds us that digital marketing campaigns can transcend mere promotion and have a lasting impact on audiences by inspiring them to push their boundaries and pursue their dreams.
Campaign Lesson:
Pushing boundaries and involving the audience in extraordinary endeavors can create excitement, drive engagement, and position your brand as innovative.
7. Always "Like a Girl" Campaign:
Always "Like a Girl" campaign aimed to challenge gender stereotypes and empower girls and women. The campaign featured a powerful video highlighting the negative connotations associated with the phrase "like a girl" and encouraged people to rethink its meaning. The campaign sparked conversations around gender equality and inspired girls to embrace their strengths and capabilities. It became a viral sensation, generating millions of views and starting a movement that championed confidence and empowerment.
Campaign Lesson:
Addressing social issues and championing causes can generate widespread support, enhance brand reputation, and create a positive impact.
8. REI's #OptOutside Campaign:
REI's #OptOutside campaign disrupted the traditional Black Friday retail frenzy by encouraging people to spend time outdoors instead of shopping. The campaign featured a powerful message that urged individuals to reconnect with nature and prioritize experiences over material possessions. REI closed its stores on Black Friday and paid its employees to enjoy the day outside. The campaign resonated with consumers who valued outdoor experiences and inspired other brands to follow suit. It sparked a movement and reinforced REI's brand values of adventure, sustainability, and a love for the outdoors.
Campaign Lesson:
Authenticity and standing for something meaningful can generate media attention, reinforce brand identity, and foster a loyal customer base.
9. Chipotle's "The Scarecrow" Campaign:
Chipotle's "The Scarecrow" campaign aimed to raise awareness about sustainable and ethical food sourcing. The campaign featured an animated short film that depicted a scarecrow's journey to uncover the truth behind industrialized food production. The emotional and thought-provoking film highlighted Chipotle's commitment to using fresh, responsibly sourced ingredients. The campaign resonated with consumers who valued transparency and sustainability in the food industry and reinforced Chipotle's brand as a pioneer in the fast-casual dining space.
Campaign Lesson:
Showcasing your brand values and telling a compelling story can create an emotional connection and attract like-minded customers.
10. ALS Ice Bucket Challenge:
The ALS Ice Bucket Challenge became a global phenomenon and one of the most successful viral campaigns in recent memory. It aimed to raise awareness and funds for amyotrophic lateral sclerosis (ALS) research by encouraging participants to pour ice water over themselves, sharing videos of their experience on social media, and challenging others to do the same.
The campaign started with a few key influencers and celebrities taking part, and it quickly spread like wildfire. People from all walks of life, including celebrities, athletes, politicians, and ordinary individuals, embraced the challenge and shared their videos online. The campaign's simplicity, combined with its powerful message, drove massive engagement and social sharing.
The ALS Ice Bucket Challenge's success can be attributed to several factors. Firstly, it tapped into people's desire to make a difference and contribute to a worthy cause. Creating a fun and participatory challenge made it easy for anyone to get involved and share their support. Using social media to share videos amplified the campaign's reach and created a sense of community and camaraderie among participants.
Additionally, the campaign effectively leveraged social proof and peer pressure. When individuals were nominated by their friends, family members, or colleagues to participate in the challenge, it created a sense of obligation and motivation to participate. This peer-to-peer engagement significantly contributed to the campaign's viral spread.
The ALS Ice Bucket Challenge's impact was staggering. It raised millions of dollars for ALS research and generated unprecedented awareness of the disease and its associated foundation. The campaign's success was driven by the power of storytelling and the emotional connection it created. It gave people a tangible way to show support and engage with the cause, resulting in a groundswell of participation and support.
The ALS Ice Bucket Challenge is an inspirational example of how a simple idea, fueled by social media and collective participation, can create a massive impact. It demonstrates the power of harnessing social networks and peer influence to drive engagement, raise awareness, and generate significant funds for a cause. The campaign showed that digital marketing campaigns have the potential to mobilize and unite people around a shared goal, creating a positive and lasting impact on society.
Campaign Lesson:
Creating a viral challenge that taps into people's desire to make a difference can create a massive social media buzz and drive engagement.
11. Oreo's "Dunk in the Dark" Tweet:
Oreo's "Dunk in the Dark" tweet during the Super Bowl blackout 2013 became a prime example of real-time marketing. When the stadium lights went out, Oreo quickly tweeted a simple image with the caption, "You can still dunk in the dark." The tweet went viral and generated widespread attention and engagement. It showcased Oreo's agility and creativity in leveraging a timely event to capture the social media conversation. The campaign's success demonstrated the power of real-time marketing and the impact of clever, timely content.
Campaign Lesson:
Real-time marketing in response to timely events can captivate audiences, increase brand visibility, and create memorable moments.
12. National Geographic's Instagram Success:
National Geographic's Instagram account has become an enormous success story in digital marketing. They curate stunning visual content, showcasing the beauty and diversity of the natural world. Their engaging storytelling, powerful captions, and high-quality imagery have attracted millions of followers. National Geographic's Instagram success demonstrates the power of visual storytelling and the ability to connect with a global audience by tapping into their curiosity and love for exploration.
Campaign Lesson:
Visual storytelling and captivating content can build a massive following, establish your brand as a trusted authority, and foster a passionate community.
13. Burger King's "Whopper Detour" Campaign:
Burger King's "Whopper Detour" campaign utilized geolocation technology to drive foot traffic to their restaurants. The campaign encouraged users to download the Burger King app and order a Whopper for just one cent but with a catch: they had to be near a McDonald's location. The clever campaign generated buzz and engaged customers by leveraging their competitor's proximity. It showcased Burger King's bold and playful approach to marketing and successfully increased app downloads and sales.
Campaign Lesson:
Innovative use of technology and tapping into competition can generate buzz, increase sales, and showcase your brand's boldness.
14. Spotify "Wrapped" Campaign:
Spotify's "Wrapped" campaign leverages user data to create personalized, year-in-review experiences for its users. Each year, Spotify releases a Wrapped campaign that showcases users' listening habits, top songs, genres, and more. The campaign generates excitement and engagement as users share their personalized Spotify Wrapped experiences on social media. It creates a sense of nostalgia, celebration, and community around the love of music. The campaign reinforces Spotify's brand as a personalized and data-driven music streaming service.
Campaign Lesson:
Utilizing personalized data to create individualized experiences can deepen customer relationships, strengthen brand loyalty, and encourage social sharing.
15. Pampers' "Pampers Village" Community:
Pampers' "Pampers Village" campaign created an online community for parents to connect and support each other. The campaign provided a platform where parents could share their experiences, seek advice, and find resources related to parenting and baby care. The campaign fostered a sense of belonging and support, resonating with parents who valued community and shared experiences. It reinforced Pampers' brand as a trusted partner for parents and created a valuable resource for their target audience.
Campaign Lesson:
Building a community around your brand can provide valuable resources, support, and a sense of belonging, fostering long-term customer loyalty.
Conclusion:
These 15 inspirational examples of digital marketing campaigns demonstrate the power of creativity, storytelling, and audience engagement. Each campaign effectively utilized digital channels, such as social media, user-generated content, real-time marketing, and personalized experiences, to connect with their target audience and achieve remarkable results. By analyzing and drawing insights from these examples, businesses can find inspiration for their digital marketing campaigns, fostering brand growth, customer loyalty, and meaningful connections in the digital landscape.
Digital Marketing Campaign Lessons:
Personalization creates emotional bonds.
Addressing social issues resonates with audiences.
Creativity and memorable characters leave a lasting impact.
User-generated content enhances authenticity and engagement.
Unique experiences differentiate your brand and create an emotional appeal.
Involving the audience in extraordinary endeavors generates excitement.
Championing causes generates widespread support and enhances reputation.
Authenticity and meaningful values reinforce brand identity.
Telling compelling stories connects with like-minded customers.
Viral challenges create massive social media buzz.
Real-time marketing capitalizes on timely events for increased visibility.
Visual storytelling captivates audiences and builds a passionate community.
Innovative technology and competition generate buzz and sales.
Personalized experiences deepen customer relationships and encourage sharing.
Community building fosters loyalty, support, and a sense of belonging.
By implementing these campaign lessons, businesses can elevate their digital marketing strategies and create impactful campaigns that resonate with their target audience.