Days are gone when text messaging was one of the handy ways to connect with friends. Text messaging is an effective marketing solution for new startups and small business owners in modern rapid innovation times. As most Americans own and use cell phones for daily activities, the one popular mode of communication is text messaging, aka SMS messages.
While doing errands or catching up with your old friends during study or work, you always conveniently send and receive text messages. This method of communication through SMS is widely used in businesses and startups to carry on necessary communication with clients and teammates. In most cases, SMS marketing can prove to be a powerful tool if you are have just entered into the world of entrepreneurship or small business.
Power of SMS Marketing
Nearly 74% of clients read all SMS messages.
You can minimize the ratio of missed appointments by 80% with the help of SMS messages.
Almost 29% of clients open links if you use text message marketing.
SMS marketing is fast, inclusive, engaging, and cost-effective.
About 70% of clients believe that SMS messaging is an efficient platform for small businesses to reach them.
SMS marketing lets your clients opt-in and opt-out. The opt-out is a powerful feature of SMS marketing.
The statistics imply that text messaging is efficient, and businesses adopt this solution to boost sales and marketing. This article will address small business owners who are willing to integrate SMS marketing solutions into their business operations. If you are still wondering why you should make it a prompt choice for your business growth, then we have got you covered.
What is SMS marketing? 
SMS marketing is a form of marketing in which businesses send text messages to potential clients for promotion purposes. This marketing tactic opens many opportunities for good client relationships with two-way communication. Besides, you can start a bulk messaging campaign with a personalized effect more than social media content.
Now, here is a question, how does SMS marketing strategy work? As a business, you must earn some subscribers. You can achieve this step by opting-in message or a concise opt-in form. However, the text message marketers must fulfill a direct, written consent requirement before starting promotional text messages.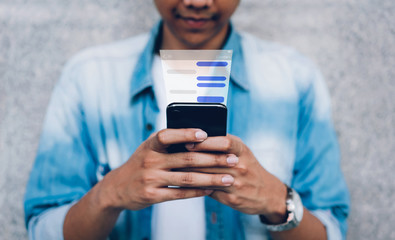 Your subscriber list should have the option to get out of the subscription at any time. 
Several brands seek help from bulk text messaging services like Power Textor to get a simplified SMS marketing solution for their business. This SMS marketing platform streamlines the opt-in and opt-out mechanism and allows SMS campaign automation and contact list organization. They are collecting sufficient data about your text message marketing outcomes. 
Some business founders are still wondering where to integrate text messaging as a marketing solution. However, they might find it ineffective; the best SMS message marketing tools are cost-effective, valuable, and simplified in the present business innovation era.  
We have explained below some practical points on the importance of text message marketing for small businesses.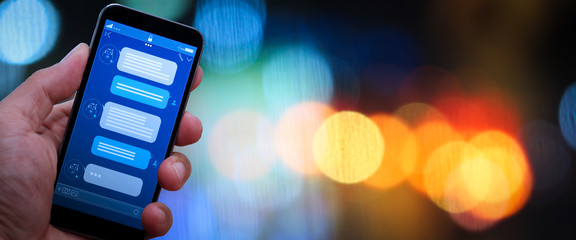 1. It offers an opt-in option for clients 
One of the conventional marketing strategies is to attract clients with numbers and gain results. The more marketing SMS to a large audience, the better customer reach. Such a marketing plan would require more expensive promotional text messages, which clients would not retain for longer. In another case, they would consider those messages spam. 
On the contrary, text message marketing mainly depends on the opt-in method for clients. This tactic implies that your potential consumer should first register to receive SMS about promotions and discounts. Opt-in promotion allows more significant advantages for small businesses; one of them is the clients' interest in your product or service. Otherwise, they would not register to receive your SMS. The other benefit is that you would not have to spend resources and time contacting clients who are already not inclined towards your brand. 
2. It offers an opt-out for clients 
Another significant benefit of SMS marketing is the leverage for clients to opt-out of your promotional messages at any time. Small businesses also have to face huge competition that indirectly shifts to clients. Your brand must constantly send promotional content like ads, discount offers, etc., to clients like other business competitors. In such a scenario, your client has no choice but to get aside this recurring pattern. They can choose to opt out of your marketing content. 
Many text message marketing services offer simple ways to opt out, like email marketing. Instead of your clients getting irritated with a constant blast of marketing texts and never returning to your brand, the opt-out option could be better. You can reach out to those clients through another channel after a break. 
3. Boosts customer engagement 
A general study and human psychology show that we are usually quick to read an SMS as soon as we receive it in our message box. Most of the recipients read messages within a few minutes of arrival.  Most clients avoid checking emails and read new emails just once or twice a week. On the other hand, text message inbox is mainly in use, and clients tend to check on new SMS now and then. This demand shows that users instinctively use text inbox more than email. 
This specific user behavior can be a good tool for small businesses, as the clients on your contact list could become potential members of your marketing campaigns. Besides, they are willing to check your text messages as soon as they receive them. Text message marketing is not as extensive as other marketing means; however, you can send your messages to a targeted audience who already engages in your campaigns. Letting them receive your promotional messages instantly would add a lasting impact on your brand identity.  
4. It is a faster delivery mode 
Text message marketing holds more importance because it is a concise and compact mode of marketing for the marketer and the client. Text messages are usually short and crisp with fewer words and have a call to action to a link with further details regarding the campaign. Customers tend to go through SMS only because of their conciseness. They read messages without compromising their time and comfort; hence messages are not as clingy as telephonic calls or long emails. 
This clarity in text messages is beneficial for small business owners who have different tasks to manage. They can quickly strategize and implement a promotional campaign through text messages without needing a lot of intense planning like conventional marketing.

5. It is cost-effective 
SMS marketing is a pocket-friendly option for new entrepreneurs and small businesses. Sending your message across through SMS is a lot more reasonable than spending a hefty amount on advertisements to attract a client. Your business can find many affordable services with different price plans to send bulk text messages. 
Besides, bulk text packages enable you to send thousands of SMS monthly at lesser, discounted prices. 
6. It boosts engagement 
Engaging SMS marketing is a great idea to deliver your message interactively, and for that, you can find several methods to do it. When your messages go out as a survey or engaging poll, it allows your potential clients to learn about your business more attentively and engage regularly. Clients look for hassle-free message reply options, so you can allow them to respond through a toll-free number. This offer further boosts client engagement and makes them impressed. 
Besides, attaching a video clip or fun images with detailed content about your promotional offers create curiosity among the customers. They become keen to learn more about your service and pass it on to others. Internet might not be accessible all the time, but smartphones are everywhere. Businesses can use this accessibility and implement creative visual marketing elements in their promotional campaigns. 
7. It targets a broad demographic 
Cell phones have reached everyone's pocket in present times, and if we keep smartphones aside, SMS message marketing still carries excellent potential. Users are accessible on text messages all the time, and they are quick to respond to texts more than emails. Think realistically, don't we all prioritize a text message over an email? We are primarily quick to answer a text message considering it urgent; hence, you can use this urgency and stand out from the crowd as a business. Users tend to respond better to a marketing campaign received on SMS than their email inbox.
8. It consolidates with other marketing platforms 
For businesses, it is easier to consolidate SMS marketing with other marketing applications. This type of consolidation allows you to enhance your marketing strategies. Let's understand this with an example. A client opens your website, scrolls through different products, and leaves the website without buying any item. As a business, you can send an SMS with the intention to follow up with that user through your marketing automation channel. That particular SMS can remind your client to start buying the unpurchased items in the cart. 
9. It reinforces the client's relationship 
Clients mostly get bored of endless emails coming into their inboxes daily, and who has got time at this age to go through each marketing email anyway? The innovative idea of delivering customized and targeted content and promotions through SMS can enable businesses to establish a strong relationship with clients. 
Mailboxes usually have primary and promotion tabs, wherein promotional emails go directly into those tabs, which are hard to recover. Smartphones do not have separate tabs for text messages which implies that whenever a business sends clients a marketing text with some discounts or rewards, the message visibility is higher, and they are sure to read it. 
In case of a compelling offer, you as a business win clients' trust as they consider your message personalized. That way, you can earn long-term clients. According to a study, clients have a ratio of almost 98% to read the promotional texts they receive on their phones. However, there is no guarantee that the client always opens the links attached to those marketing texts. In either case, this method of approaching clients through text messages is still more effective than emails. 
10 It gives a better return on investment (ROI) 
Compared to most marketing platforms, the text message is more budget-friendly. You can spend a few cents per SMS, whereas search engine ad plans would cost you more than $1 per click on average. Moreover, you are targeting those SMS messages to users who are most likely to purchase. These users also include subscribers who are willing to receive marketing texts and learn more about your business and its promotions. 
SMS marketing can also let you minimize the business operating expenses for your new venture. As you automate the services, you do not have to dedicate time to marketing but actively search for methods to grow your small business.