SMS marketing has become famous for businesses to connect and expand their audience. It is transforming the way advertising and communication are approached. Today, we'll discuss how small businesses can benefit from text messages.
Power of Marketing Text Messages
Marketing text messages, often called SMS marketing or text message advertising, offer a direct and personalized channel to engage with customers. In a world where mobile phones are nearly ubiquitous, text messages have become an integral part of our daily lives. Small businesses can harness this power to directly deliver targeted promotions, exclusive deals, and important updates to their customers' pockets.
Benefits of Text Message Advertising
Instantaneous Reach: Unlike email marketing, which may sit unread in an inbox for hours or days, text messages are typically read within minutes of being received. This immediacy ensures that your message reaches your audience promptly.
High Open Rates: Studies have shown that text messages have open rates as high as 98%, making them one of the most effective ways to grab your audience's attention.
Personalization: Marketing with text messages allows you to tailor your content to individual customers, creating a more personalized and engaging experience. Addressing customers by name and sending relevant offers can significantly boost conversion rates.
Cost-Effective: Text message advertising is budget-friendly, especially for small businesses with limited marketing resources. You can reach a substantial audience without breaking the bank.
Effective Text Message Marketing Campaigns
To make the most of SMS marketing for business, it's essential to craft compelling and relevant messages. Here are some tips:
Segment Your Audience: Divide your customer base into segments based on their preferences and behaviors. This enables you to send more targeted and effective text messages.
Timing Matters: Be mindful of when you send your messages. Avoid late-night or early-morning texts that might disturb your audience. Aim for convenient times when they are more likely to engage.
Clear Call-to-Action: Every marketing text should have a clear call-to-action (CTA). Whether it's encouraging a purchase, visiting your website, or signing up for a newsletter, make sure the action is evident.
Compliance: Ensure your text message marketing complies with relevant regulations, such as the Telephone Consumer Protection Act (TCPA) in the United States. Always obtain explicit consent from recipients before sending marketing texts.
SMS marketing is becoming increasingly popular for businesses to communicate with clients and teams using text messages.
The power of SMS marketing is evident from various statistics:
Nearly 74% of clients read all SMS messages, ensuring high visibility for your marketing content.
SMS messages can help reduce missed appointments by 80%.
Approximately 29% of clients open links through text message marketing, making it an engaging channel.
SMS marketing is fast, inclusive, engaging, and cost-effective.
Around 70% of clients believe that SMS messaging is an efficient platform for small businesses to reach them.
SMS marketing allows clients to opt in and out, giving them control over their subscriptions.
These statistics demonstrate the efficiency of text messaging as a marketing tool, making it a valuable asset for small businesses looking to boost sales and marketing efforts. In this article, we will explore the importance of SMS marketing for small businesses and provide insights into its implementation.
What is SMS marketing?
SMS marketing, or text message marketing, is a form of marketing where businesses send text messages to potential clients for promotional purposes. Unlike other marketing tactics, SMS marketing enables two-way communication, fostering better client relationships. Additionally, SMS marketing allows for personalized messaging and facilitates bulk messaging campaigns.
Building a subscriber list is essential to initiate an SMS marketing strategy for your small business. You can achieve this by implementing opt-in messages or concise opt-in forms. However, text message marketers must obtain explicit, written consent from subscribers before sending promotional text messages. Furthermore, subscribers should be able to opt out of the subscription anytime.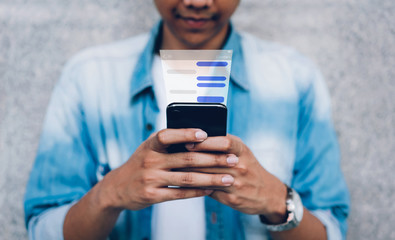 Many small businesses use bulk text messaging services like Power Textor to simplify their SMS marketing efforts. These platforms streamline the opt-in and opt-out mechanisms, enable SMS campaign automation, and assist with contact list organization. They also provide valuable data on text message marketing outcomes.
Despite some business owners' concerns about the effectiveness of text messaging as a marketing solution, modern SMS marketing tools are cost-effective, valuable, and user-friendly. Integrating text message marketing into small business operations can yield several practical benefits.
1. Opt-in option for clients
One of the advantages of text message marketing for small businesses is that it offers an opt-in method for clients. Instead of relying on mass messaging, this tactic allows potential clients to voluntarily register to receive SMS messages about promotions and discounts. Clients express their genuine interest in your product or service by opting in. This targeted approach saves resources and time by focusing on clients already inclined toward your brand.
2. Opt-out option for clients
Another significant benefit of text message marketing for small businesses is offering clients an opt-out option. This feature allows clients to choose whether or not they want to receive promotional messages. By providing this choice, small businesses can prevent clients from getting overwhelmed with constant marketing texts, ensuring that only interested clients remain engaged.
3. Boosts customer engagement
Text messages have a higher chance of being read immediately compared to emails. Clients tend to check their text messages promptly, making SMS marketing an effective way to engage with them. By targeting an audience already interested in your campaigns, you can make a lasting impact on your brand identity. This level of engagement sets text message marketing apart from other channels and helps small businesses build strong relationships with their clients.
4. Faster delivery mode
Text message marketing holds an advantage because it is a concise and compact mode of marketing. Text messages are short, with a clear call to action. This lets clients quickly grasp the message without compromising their time and comfort. As a small business owner with multiple tasks, you can strategize and implement a promotional campaign through text messages without the extensive planning required by traditional marketing methods.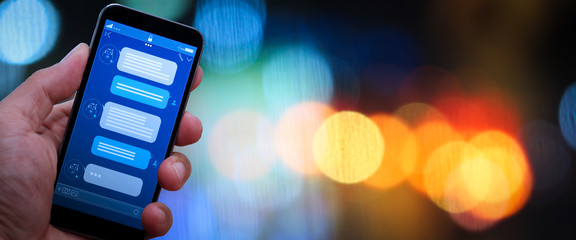 5. Cost-effective
SMS marketing is a cost-effective option for small businesses. It offers an affordable way to reach clients compared to investing in expensive advertisements. Small businesses can find many affordable services with different price plans for sending bulk text messages. Additionally, bulk text packages enable sending thousands of SMS messages at discounted prices.
6. Boosts engagement
Engaging in SMS marketing is a great idea to deliver your message interactively, and you can find several methods. When your messages go out as a survey or engaging poll, it allows your potential clients to learn about your business more attentively and engage regularly. Clients look for hassle-free message reply options, so you can allow them to respond through a toll-free number. This offer further boosts client engagement and makes them impressed.
Besides, attaching a video clip or fun images with detailed content about your promotional offers creates curiosity among the customers. They become keen to learn more about your service and pass it on to others. Businesses can use this accessibility and implement creative visual marketing elements in their promotional campaigns.
7. Targets a broad demographic
Text messaging is accessible to a broad demographic. Almost everyone has a cell phone, and users can receive and read SMS messages regardless of smartphone use. This widespread accessibility ensures that your marketing messages can reach a diverse audience. Users tend to respond better to a marketing campaign received through SMS than in their email inbox.
8. Consolidates with other marketing platforms
SMS marketing can be easily integrated with other marketing platforms, enhancing overall marketing strategies. For example, you can consolidate SMS marketing with your website by sending follow-up messages to users who have visited your site but haven't purchased it. This integration helps you maintain a consistent and targeted approach across different channels, increasing the effectiveness of your marketing efforts.

9. Reinforces client relationships
In today's digital age, clients are often bombarded with countless emails in their inboxes. However, SMS messages stand out because they are more likely to be read and have a personalized feel. Small businesses can establish strong client relationships by delivering customized and targeted content through SMS. SMS messages have a high read rate, ensuring that your promotional texts are seen and considered by clients.
10. Provides a better return on investment (ROI)
Text message marketing offers a better return on investment than most marketing platforms. The cost per SMS message is significantly lower than other forms of advertising, such as search engine ads. This affordability allows small businesses to stretch their marketing budget further and achieve better results. Additionally, the high engagement and response rates of SMS marketing contribute to a higher ROI.
11. Enhances customer service
SMS marketing is a promotional tool that enhances small businesses' customer service. You can provide quick and efficient customer support by using text messaging services for small businesses. SMS lets Clients quickly contact your business with questions, concerns, or feedback. This direct and personalized communication channel helps build trust and loyalty among your customer base.
12. Drives immediate action
Text message marketing has a sense of urgency attached to it. Clients receiving an SMS with a limited-time offer or exclusive discount are more likely to take immediate action. Unlike other marketing channels where messages can be easily overlooked, SMS messages grab attention and compel clients to act promptly. This can lead to increased conversions and sales for your small business.
13. Enables real-time communication
SMS marketing allows for real-time communication with your customers. You can instantly notify them about flash sales, new product launches, or event updates. This real-time aspect makes SMS marketing valuable for time-sensitive promotions or important announcements. You can stay ahead of the competition by keeping your customers informed and engaged.
14. Facilitates personalized communication
Personalization is critical in today's marketing landscape, and SMS marketing provides an excellent opportunity for small businesses to deliver personalized messages to their customers. Using customer data and segmentation, you can tailor your SMS campaigns to specific target groups. Personalized messages that address customers by name and offer relevant content have a higher chance of resonating with recipients, leading to better engagement and conversion rates.
15. Builds brand awareness
Consistent communication through SMS marketing helps build brand awareness among your target audience. By regularly sending valuable and engaging content, you keep your brand top of mind. This increases brand recognition and recall, making customers more likely to purchase your business over competitors. SMS marketing acts as a direct line of communication that strengthens your brand identity.
16. Supports customer loyalty programs
SMS marketing can be integrated seamlessly with customer loyalty programs. By sending exclusive offers, rewards, or personalized discounts to your loyal customers, you can reinforce their loyalty and encourage repeat business. This strengthens the bond between your small business and its customers, fostering long-term relationships and word-of-mouth referrals.
17. Tracks and measures campaign performance
SMS marketing platforms provide analytics and tracking tools that allow you to measure the performance of your campaigns. You can track open rates, click-through rates, and conversions to gauge the effectiveness of your SMS marketing efforts. These insights help you optimize your campaigns and make data-driven decisions for future marketing strategies.
18. Complements other marketing channels
SMS marketing should not be seen as a standalone channel but as a complementary tool that synergizes with other marketing channels. It can be integrated with social media campaigns, email marketing, or offline advertising. Small businesses can maximize their reach and engagement by utilizing a multi-channel approach, ensuring a cohesive and impactful marketing strategy.
The Best SMS Marketing Software in 2023
In the ever-evolving world of digital marketing, SMS marketing remains a powerhouse strategy for reaching customers directly and effectively. As we enter 2023, businesses search for the best SMS marketing software to boost their campaigns. Look no further! In this blog post, we'll explore the top SMS marketing software for 2023.
1. PowerTextor.com: A Cut Above the Rest
Regarding SMS marketing software in 2023, PowerTextor.com stands head and shoulders above the competition. Why? Because it's not just a messaging platform; it's a comprehensive solution designed to supercharge your SMS marketing efforts.
Key Features:
– Tailored for Microsoft Dynamics 365 and Power Platform:
PowerTextor.com is uniquely designed to integrate with Microsoft Dynamics 365 and Power Platform. This strategic alignment ensures a smooth and efficient user experience, making it the ideal choice for businesses utilizing these robust Microsoft solutions.
– Robust Automation:
PowerTextor.com offers an intuitive automation system, allowing you to set up personalized SMS campaigns that trigger based on customer behavior, demographics, and preferences within the Dynamics 365 and Power Platform environment. This synergy results in unparalleled precision in targeting your audience.
– A/B Testing:
Want to know what resonates with your audience? PowerTextor.com offers A/B testing capabilities that help you fine-tune your SMS content for maximum impact within your familiar Microsoft ecosystem.
– Detailed Analytics:
Knowledge is power, and PowerTextor.com provides detailed analytics to help you measure the success of your SMS campaigns, directly integrated with your Dynamics 365 and Power Platform data. Track open, click-through, and conversion rates easily, gaining actionable insights for further optimization.
– Compliance and Security:
PowerTextor.com places a premium on data privacy and compliance. It aligns seamlessly with all SMS marketing regulations, ensuring your campaigns are effective and fully compliant with industry standards.
– Multi-Channel Integration:
SMS is just one piece of the puzzle. With PowerTextor.com, you can seamlessly integrate your SMS marketing with other channels like email and social media for a truly holistic and efficient omnichannel approach, leveraging the power of the Dynamics 365 and Power Platform ecosystem.
2. Twilio: A Solid Contender
Twilio deserves mention as a robust SMS marketing solution. Known for its flexibility and scalability, Twilio is an excellent choice for businesses of all sizes.
Key Features:
– API-First Approach:
Twilio's API-first approach allows developers to customize SMS workflows to suit their specific needs, providing flexibility that can be integrated into various platforms.
– Global Reach:
With over 1,000 carrier networks in over 180 countries, Twilio provides global coverage that ensures your messages reach audiences far and wide.
– Developer-Friendly:
If you have a team of developers ready to create custom SMS experiences, Twilio's developer-friendly platform gives them the tools they need to build innovative solutions.
3. SlickText.com: Setting New Standards
It's worth noting that SlickText.com was acknowledged as one of the leading SMS marketing software in 2023. If you're looking for other options, this article could help you find some Slicktext alternatives.
Key Features:
Tailored for Seamless Integration:
SlickText.com is uniquely designed to seamlessly integrate with various marketing ecosystems, making it a top choice for businesses seeking a smooth and efficient user experience.
Robust Automation:
SlickText.com offers automated SMS campaigns targeting customer behavior, demographics, and preferences.
A/B Testing:
SlickText.com offers A/B testing to optimize SMS content for audience impact.
In-Depth Analytics:
Get powerful insights for your SMS campaigns with SlickText.com's analytics: track open rates, click-through rates, and conversions for easy optimization.
4. SendinBlue: Budget-Friendly Excellence
SendinBlue is another noteworthy option for small businesses or those on a tight budget. It offers a user-friendly platform with SMS marketing capabilities that won't break the bank.
Key Features:
– Affordability:
SendinBlue's competitive pricing is attractive for startups and small businesses looking to dip their toes into SMS marketing.
– Email Marketing Integration:
If you're already using SendinBlue for email marketing, you'll appreciate the seamless integration with their SMS capabilities.
– Marketing Automation:
While not as advanced as PowerTextor.com, SendinBlue offers basic automation features to help streamline your SMS campaigns.
5. ClickSend: Simplicity and Reliability
ClickSend rounds out our list of top SMS marketing software for 2023 with its straightforward and reliable platform.
Key Features:
– Ease of Use:
ClickSend is known for its user-friendly interface, making it an excellent choice for those new to SMS marketing.
– Two-Way Communication:
Engage in two-way SMS conversations with customers, providing a more personalized experience.
– Global Coverage:
ClickSend boasts a vast network, ensuring your messages reach recipients worldwide.
Conclusion
SMS marketing is affordable, interactive, and effective for small businesses. It improves customer service, prompts immediate action, and fosters brand recognition. Personalization and loyalty initiatives also benefit from SMS marketing.
In today's digital era, using SMS marketing alongside other channels can effectively engage and connect with your target audience, boosting growth and success for small businesses.