How to Send Bulk SMS to Your Customers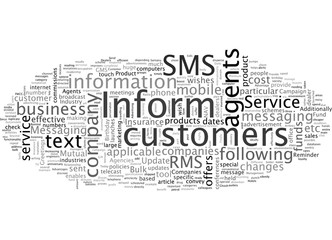 Almost 78% of the global population owns a smartphone. In 2020, the average American spent three hours per day on a smartphone. On average, Americans also check their phones a surprising 160 times a day
Businesses can benefit from the popularity and efficiency of these little techie devices for text-based marketing. Let's have a look at the figures.
In 2021, mobile (app) sales were projected to hit $3.56 trillion

6 out of 10 U.S. internet users have digital tools for product price comparison

59% of American adults want to shop using their mobile phone

69% of consumers want to connect with brands over text messaging instead of calls

Other 75% would wish to get commercial offers through SMS
And this survey is not just enough:
A Gartner research suggests text messages have an average open rate of 98% and a response rate of 45%

Comparatively, email available and response rates average just 20% and 6%, respectively

95% of text messages are read within 3 minutes

The average person takes 90 minutes to reply to an email and just 90 seconds to respond to an SMS text
These are just some reasons why 65% of marketers say that SMS marketing is a "very effective" medium for marketing and branding communications.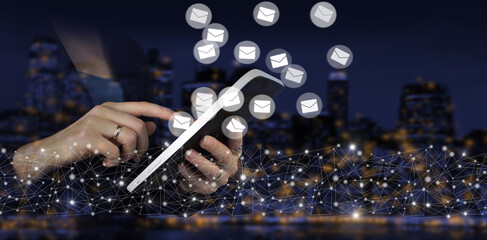 Bulk text messaging is an easy, scalable, and cost-effective way to engage with your audience, share helpful content and offers, and market and promote your services.
If you're ready to start SMS marketing or want to learn more, this guide explains everything you ever wanted to know about bulk text messaging. Keep reading to learn more about the benefits of bulk text message marketing and some valuable tips and tricks to make it work for your small business.
What is bulk SMS marketing?
Bulk SMS marketing is a way to connect with a diverse audience through message platforms and messaging applications.
It is a type of permission-based marketing in most countries, which implies that you can propagate bulk SMS only to those who have exclusively agreed to receive this mode of communication from you.
The expense of sending bulk messages is essentially based on volume, and messaging-providing services usually offer a subsidized cost for larger books. Standard plans could have monthly subscriptions and pay-as-you-go packages. You could increase your expenses with advanced features, but the bulk SMS software platform is generally pocket-friendly.
Features of Bulk SMS Marketing
Bulk SMS marketing lets you target more clients side by side with lesser marketing campaigns and lower expenses. While you have a sufficient database of interested clients, you can grab a powerful SMS application to send bulk messages.
These interested potential clients will instantly receive your text messages in everyday scenarios. Additionally, you can contact specific contacts by propagating bulk SMS messages that conventional marketing channels cannot achieve.
Application-based automation
With the application, you have the leverage to manage the whole mechanism to lessen manual work. The program or software will target your contacts database and help you manage the message type you want to send and send those text messages.
Make a genuine, two-way communication
You have the control to make each text message into two-way communication. You can instantly send and receive feedback using a bulk text messaging service. That way, you won't have to wait for a one-sided marketing conversation that has lower success chances.
Your customers want instant convenience for SMS communication. Reaching out to your customers via text messaging is more practical for startups and small businesses. When customers approach your business through texts, they find it more convenient than email and other modes of communication.
While your business is more active and easy to reach, it will bring more customers and reach. However, email remains the rational approach for customer engagement and planning out outreach campaigns.
Keep the privacy of each recipient
Bulk SMS service lets you send messages to a diverse audience in unlimited numbers while taking care of personalized conversation and SMS threads. The receiving party does not have access to each other's responses as each thread is transformed into a personal one-on-one chat reducing privacy concerns.
Moreover, this practice lets you do better customization to your client conversations.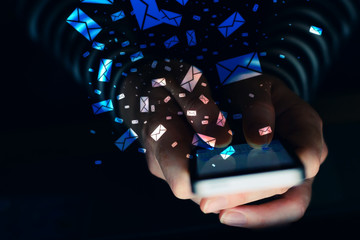 What is SMS marketing for businesses?
SMS marketing, popularly called SMS marketing – is one of the most efficient ways to connect with clients. Most businesses of every size and in every industry can use text message marketing to:
Send information about sales, deals, special offers, and coupons

Send one-off, special or regular notifications or alerts

Share relevant and meaningful content that may or may not be sales-related

Send quick updates about the company, new product launches, new collections, upcoming events, etc.

Or share updates about upcoming appointments, service reminders, or check-in after service and ask for a review.
By sending short, direct, and relatable text messages, your business can:
Increase audience engagement

Boost conversions

Close more sales and repeat sales

Create marketing, advertising, and promotional programs

Elevate brand awareness, recognition, and recall

Establish strong customer relationships
SMS text messages are a low-friction communication platform, and companies can easily customize them. Additionally, you can automate your SMS marketing program to send bulk messages to numerous existing and potential customers.
Initially, you must draft the message theme and actual text. Creating the SMS, particularly for a clientele, is crucial before you go for a bulk SMS service for your company. Make sure to follow business ethics while crafting messages. You can even keep a text template for later use.
However, your SMS must be concise and to the point prompting for a call-to-action (CTA). After reading its context, your SMS content must have relevant information directing the clients towards further action.
Make a group of clients depending on the client stage and pool specifically. Be mindful when you are picking out the clients for their grouping. These groups will determine your journey of bulk messaging. You can send specific information to clients of a particular affiliate one by one.
Keep increasing your client database
For a business, it is crucial to keep expanding your client database than what it is today. Smartly increasing the number of recipients is beneficial in growing your clientele. You must also grow your target audience at least.
Be mindful of the bulk texting settings.
Counter-check your bulk messaging settings. You must ensure the names of the client cohorts are accurate at the time of sending a targeted message. You have the option to schedule your bulk message based on a suitable time that is convenient for your clients.
You're ready to send a bulk SMS
It is time to send the messages as you have sorted everything out. The bulk SMS automation tools let you send the SMS to clients or schedule text messages depending on your future needs.
Some things that you must ensure about the people you are sending the bulk messages to are as follows:
They must have opted in for receiving such messages.

The message is relevant to them to the best of your knowledge.

There is an option for people to opt out of the bulk texting group if they feel irrelevant.
Essential practical tips related to bulk text messaging
The message should be concise and direct.

Set correct messaging time. Make sure you do not send out messages at odd hours. The message efficiency will affect if the timing is not appropriate.

Another factor that reduces message efficiency is unlimited messaging. Do not message too much; it will not serve the purpose.

Apart from sending bulk SMS, you should also manage message replies properly. Manage client responses, opt-ins, and opt-outs professionally. You can experience a good increase in target audience if you successfully send proper messages and stick to a precise mechanism. The aim of your message is customer engagement and education about your offer.
Bulk SMS provider service has a proven record of guaranteed results for small and large business enterprises to communicate with their clients and keep them updated on the latest happenings. For your bulk messaging optimization, you should stick to the business guidelines.
Many bulk SMS providing companies target businesses for availing their services; the choice is yours. Pick the one that best matches your business needs based on their packages.
The short and sweet answer is yes. It is legit. But businesses must adhere to specific rules and guidelines and have sound knowledge of these formalities.
SMS communication is more personal and close than any other type of interaction. You receive SMS directly on your phone no matter you are at work, home, traveling, or shopping. Due to this versatility, businesses should take total leverage of text messaging ethically.
In their legal aspect, SMS messaging and SMS marketing proves to be a transparent approach for businesses to communicate with clients who have given companies their consent earlier. Businesses have to follow these protocols set by the Telephone Consumer Protection Act and other relevant rules in the US. These guidelines also include spam messages and calls.
Bulk messaging begins with a division
One important factor of using a bulk SMS service provider is to send texts with a higher conversion rate. It starts with dividing your customer database into sequential customer profiles. Relevant customer division can enable you to win customer trust, explore new service options, and exponentially boost your customer experience and service.
You can use different customer division models, including:
Demographic division (age, gender, income)

Geographic division (country, state, city)

Psychographic division (personality, values, interests)

Technographic division (phone vs. desktop use, apps)

Behavioral division (tendencies and usual actions, feature/product use)
For the said purpose, first set your client division goals; what you aim to target and gain to make client segmentation. Then, divide your clients, and once your targeting and approaching phases are done, consider your segments and organize accordingly.
Making client division into groups for promotions and SMS is time-consuming and needs research. But it is all worth it. With settlements and thorough analysis, you can send the right SMS at the right time.
How to add a human touch to your SMS
Another crucial aspect of using a bulk SMS service is to have a human touch rather than acting like a bot. In modern times, customers prefer personalized communication over a bot-like interaction. They feel suitable to receive a personalized human interaction with your business and attract more. It is beneficial to add a personal touch to your SMS marketing to make your text posts sound like natural communication.
Add personal information in your SMS and marketing plan to achieve this purpose. For instance, Eva wants a promo SMS with a special discount on her earlier purchase on her anniversary, directed personally to her.
So, have you picked out a bulk text messaging platform for your business yet?