SMS for Nonprofits: An Effective Communication Tool
In today's fast-paced world, nonprofits must be able to reach out to their supporters and donors quickly and effectively. That's why SMS messaging is becoming an increasingly popular tool for nonprofits looking to stay connected with their supporters. Here's why:
High Open Rates: SMS messages have an open rate of nearly 98%, making them one of the most effective forms of communication.

Immediate Delivery: Unlike emails that can get lost in a cluttered inbox, SMS messages are delivered instantly to a person's phone.

Personalization: SMS messages can be customized to include the recipient's name, making them feel like a personal message rather than a mass marketing campaign.

Cost-Effective: Compared to other forms of communication, such as direct mail or phone calls, SMS messaging is relatively inexpensive and can reach a large audience with just a few clicks.

Increased Engagement: By sending relevant and timely messages to supporters, nonprofits can encourage engagement and increase donations.
Using SMS for fundraising campaigns, event promotions, and volunteer recruitment can help nonprofits reach their goals more effectively. Nonprofits can also use SMS to send donors reminders, updates, and thank you messages.
SMS messaging is a powerful tool for nonprofits looking to communicate with their supporters. With high open rates, immediate delivery, personalization, cost-effectiveness, and increased engagement, SMS is a tool that nonprofits can't ignore.
Bulk Text Messaging for Nonprofits
As the name implies, bulk text or short messaging systems are short messages businesses send in bulk. This communication is more likely to respond as most users prefer text over email. With the influx of text message tools, we have numerous options for free and paid bulk text messaging services for nonprofits.
This post will help you understand why you should use bulk text messaging services, how it works for nonprofits, and how to pick the best text marketing service. After all, you must maximize your donation campaigns and improve your fundraising strategy with text messaging.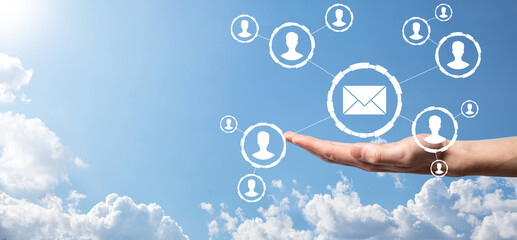 Why is Bulk Texting Important for Nonprofits?
According to a survey, almost 97% of smartphone users in the US have access to unlimited messaging, and roughly the same percentage of mobile phones offer texting services for nonprofits. No matter your nonprofit level, organizations must spend some money sending bulk texts while avoiding spam. However, as a nonprofit, you can find several helpful, budget-friendly, and efficient tools for bulk text messaging.
Although nonprofits have a workload of different services and missions, they must dedicate resources to the organization's effective mode of communication.
Text blasting gives a response rate of 40% and almost a 98% open rate.
More than 80% of SMS messages are instantly read, while users have a 1% open rate for emails.
Around 8% of users admit they read, send and receive SMS messages regularly and prefer text message communication over emails.
The text message response rate is much higher than that of phone calls.
Text blasting service is crucial for nonprofits. This service is an investment for your organization to better connect with your audience, improve attendance rates, and build effective donor campaigns.
How Can You Avail Text Messaging for Nonprofits?
You need to connect with your audience more efficiently. You need to look out for users who don't have email access. An alternative that allows you to connect with a large audience with a single text would work. Effective and reliable service is the key.
A recent study shows that over 15% of nonprofit organizations globally use bulk text messaging platforms to send their members and subscribers SMS messages. Apart from the 98% open rate, SMS messaging gives a 209% greater output than any other communication medium, like email, call, or social media.
Nonprofits in North America use Power Textor to connect with their donors for different reasons:
Provides relevant information and tools to the members your nonprofit caters
Hire and coordinate with volunteers
Send donation announcements and updates
Minimize pledge defaults with automated alerts
Instantly coordinate with team members and BOD
How Does Texting for Nonprofits Work?
NPOs can use bulk text marketing for one-way and two-way communication according to their requirements. Most nonprofits utilize both modes as per their work nature. Now you can send a bunch of simple and extensive text messages flawlessly!
Let's explore some practical use cases to understand better how texting for nonprofits works so that you can benefit from this tool and integrate it into your nonprofit operations. These compelling use cases are as follows:
Connecting With Your Audience through Nonprofit SMS Marketing
Nonprofit SMS marketing allows you to target users you want to send out details on the latest happenings, event updates, resources, etc. You can perform these activities in several ways.
When donors and supporters receive all new resources and alerts for upcoming events, they become willing to learn more about your nonprofit.
Texting Donors, Volunteers, And Supporters Directly
Most nonprofits use a common practice of sending out reminders, appointment bookings, and information handling through text messaging. Its efficiency is evident when the text message response rate is sixty times quicker than email or other platforms. Besides, most users prefer sending an SMS over a phone call.
So, as a member or donor, you can send and receive messages through our nonprofit texting platform. The more messages you send and receive, the clearer nonprofit's vision becomes.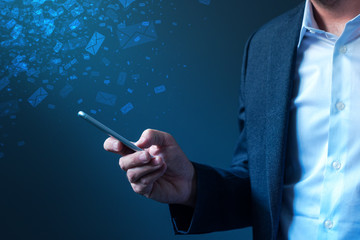 Practical Examples of Text Message Marketing for Nonprofits
Bulk texting can be a robust tool to accelerate conversations for your nonprofit. It is practical for all situations, and regardless of the type of text message you have to send, a few guidelines can help you push your messages with the correct approach.
Some of the practical examples of using this platform efficiently are as follows:
Keep it concise. This implies that short text messages gain more attention and a faster response rate. You should aim for messages to be easily readable.
Keep it direct. Your text messages should have a straightforward call to action. The user must clearly understand what action to take – register, click or sign up now.
Keep it customized. Data study reveals that adding a personal touch as basic as putting the receiver's name in a text can result in promising CTRs.
How to Pick the Best Text Marketing Service for Nonprofits?
As we have catered to several nonprofits to tackle their text messaging requirements, here are some practical suggestions:
Text messaging service providers help you send one-on-one messages to clients or bulk text messages. However, you need a service that allows you to perform both actions.
You must ensure third-party tool integration in your business and then add those tools to your text messaging platforms for automated messaging.
If, at any point in time, you decide to utilize a nonprofit text messaging platform for dual-way texting with clients, you would need a message inbox that offers multiple communication functionality.
1. Usability
Usability is crucial. You have a lot on your head and zero time to dedicate to understanding a complex system. You might train other teammates for their support in managing message campaigns. Focus on platforms or tools that allow you to answer incoming texts.
Finally, always receive customer reviews; they keep you motivated and dedicated to your goals.
2. Brilliant Support
Since you offer a crucial platform for clients, the text messaging service provider should be your great support. Focus on finding a service with a considerate, friendly, active support team. You will enjoy its outcomes for a longer time.
At Power Textor, our team is always ready to offer you support, and our FAQs section also features relevant information regarding text message marketing, features, and packages.
We will collect third-party feedback for our customer support in future posts. Keep looking for these features until you find the best service.
3. A Satisfactory Experience with Nonprofits
Marketing personnel for nonprofits encounters different issues than other marketers. You have to follow different guidelines and try various psychological tactics to convince people to take action. Hence it is crucial to look for a platform that understands your challenges and how to tackle them through text messaging.
Alternatively, find a text messaging platform that deals in nonprofit marketing. The effective platforms will offer a detailed messaging guide for nonprofits' automated SMS templates. You should also look for reviews from the service's nonprofit customers.
Here at Power Textor, we've catered to big organizations and helped them fulfill their requirements. We can offer you the same services.
4. Price Plan
Nonprofit organizations have to care for their expenses, which has an apparent reason. Generally, you would want to hire a budget-friendly bulk messaging service provider; you might not pick the one with the lowest prices. Instead of losing your saved capital in searching, spending time, and energy, you should find a service that serves all purposes. It offers reasonable packages and transparent billing and does not increase its prices unexpectedly.
Check out our SMS pricing here.
5. Powerful Features
As nonprofit marketing personnel, you would be surprised to know how versatile text messaging platform is. You can start a poll to learn about your contacts' interests, send reminders to volunteers, initiate donation campaigns, offer user support, etc.
Power Textor allows you to connect with your members easily, but its easy-to-implement functionality helps you better align with your marketing processes. You can even get automated contact management on all platforms. Picking up an automated text messaging service will enable you to boost your customer attendance, build effective customer relationships and amplify event engagement.
Make sure that whatever platform you pick offers the most powerful features and makes the operations of your nonprofit powerful.
Check out our features here. 
Implementing a Bulk Messaging Platform For Nonprofits Into Action
Implementing Power Textor in your nonprofit's organizational operations is a straightforward process. Messaging services for nonprofits do not need technical hardware gadgets or application programs. Register for the service, make your account and import your contact lists. Personalize your contact lists into various categories, and you can send out text messages to your members, donors, and volunteers.
Proper communication is crucial for nonprofit organizations throughout the event timeline. You must stay connected to your donating members and supporters regularly. This gesture makes bulk text messaging for nonprofits so essential. Whether sending daily updates, reminder messages, or thank you notes to donors, a text messaging platform is your most appropriate go-to tool.
Learn more about Power Textor features and try our services if you want a service to generate bulk text messaging for nonprofits. Users find SMS messaging a quicker way of communication in the modern world. It's a more sophisticated way to interact with people instead of disturbing their busy routines and letting them see your event details whenever they want.
You can gain their attention and increase interest in your nonprofit causes by making your donors feel respected. As they keep receiving information about the beneficial aspects of your organization through bulk texting service, you push them to be consistent with their support. It is also another way to regard their contributions to your cause.
Conclusion
Bulk text messaging, with its benefits, should be a significant part of your nonprofit marketing strategy. And how valuable would it be if you find the best text messaging platform for your nonprofit that offers excellent features and price plans? You aim to look for an SMS service provider enabling your nonprofit to accelerate fundraisers and volunteer management seamlessly.
It's more about working smartly towards your nonprofit goals without spending time on marketing campaigns. Real-time communication is the future for industries willing to work towards better customer bonds and long-term relationships. Your members are ready to contact you on their most-liked communication platforms. The question is, are you ready to take it forward?
Learn about Nonprofit Text Marketing and explore how Power Textor can help you convert your subscriber list into donors, supporters, and event participants.